Wedding Bands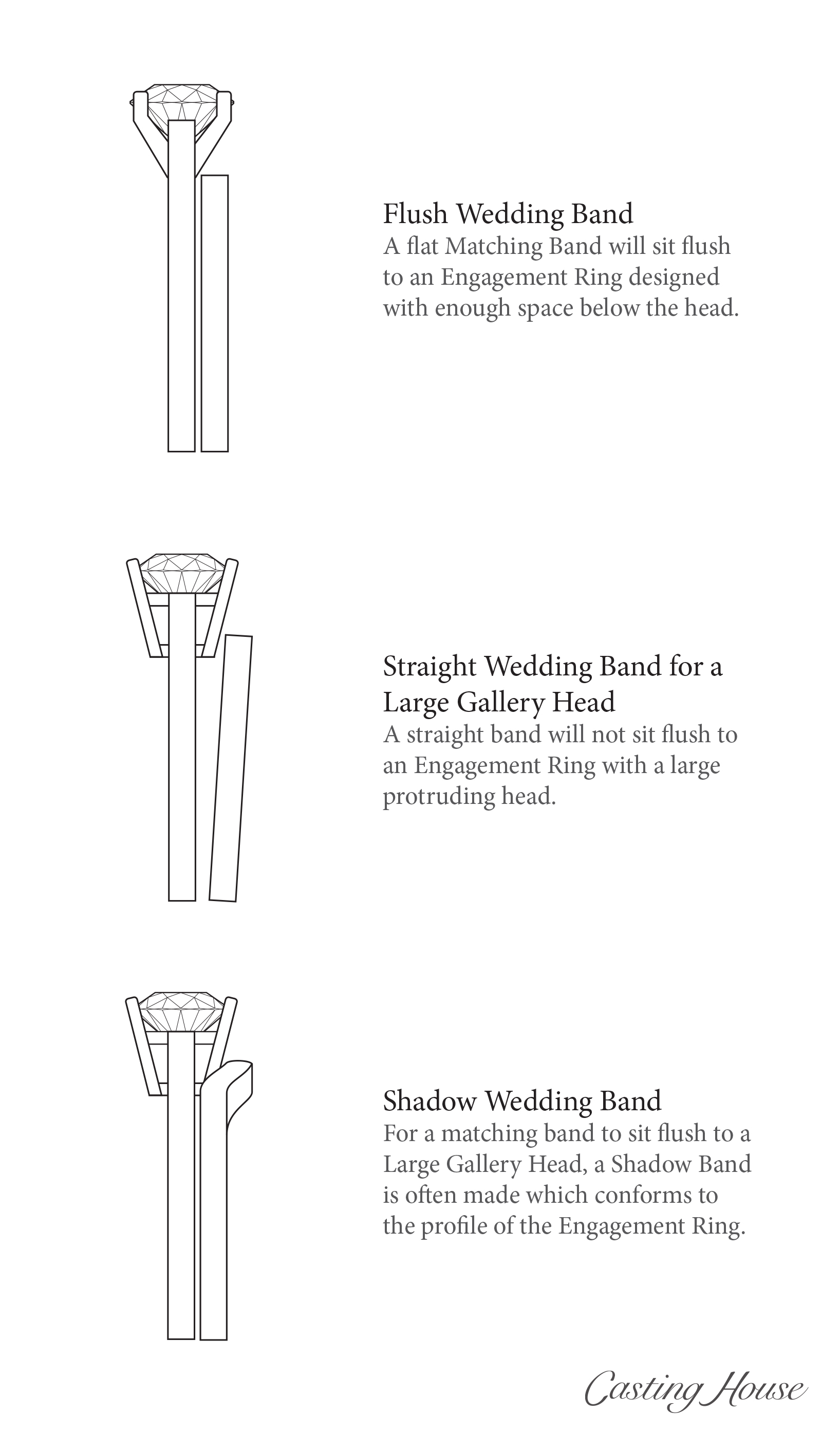 When designing an engagement ring and wedding band combination, it's important to consider how your client would like the two rings to fit next to each other. Most wedding bands will fit next to an engagement ring in one of three ways:
• Flush:
A flat matching band will sit flush to an engagement ring designed with enough space below the head, between the finger rail and the setting.
• Straight, with a large or low center setting:
A straight band will not sit flush to an engagement ring with a large protruding head or a low center setting

• Shadow:
For a matching band to sit flush to a large or low gallery head, a shadow band is often made to conform to the profile of the engagement ring. Also works well next to engagement rings with unusual center setting designs, such as bypass.