Center Settings / Gallery Styles
The center diamond or gemstone setting of a custom jewelry design is often the main attraction, and there are many options available. These settings work with rings and some pendants and earring sets.
Basket setting, double prong basket setting and claw prong basket setting are classic prong-style settings that are admired for their simplicity and ability to show off the majority of a diamond or gemstone.

Bezel setting, split-bezel setting, and bar setting: these settings are appreciated for their contemporary looks and the way they securely hold diamonds and precious gemstones.
4-prong peg head, 6-prong peg head, and v-prong peg head: these 'peg' settings are used in semi-mounts and are soldered to the base of a ring or other piece of jewelry towards the end of the manufacturing process. They lend a classic look and versatility to custom jewelry designs.

Trellis gallery style: a trellis gallery has curved, sweeping lines that start at the bridge, crossover under the center stone setting, and end as prongs.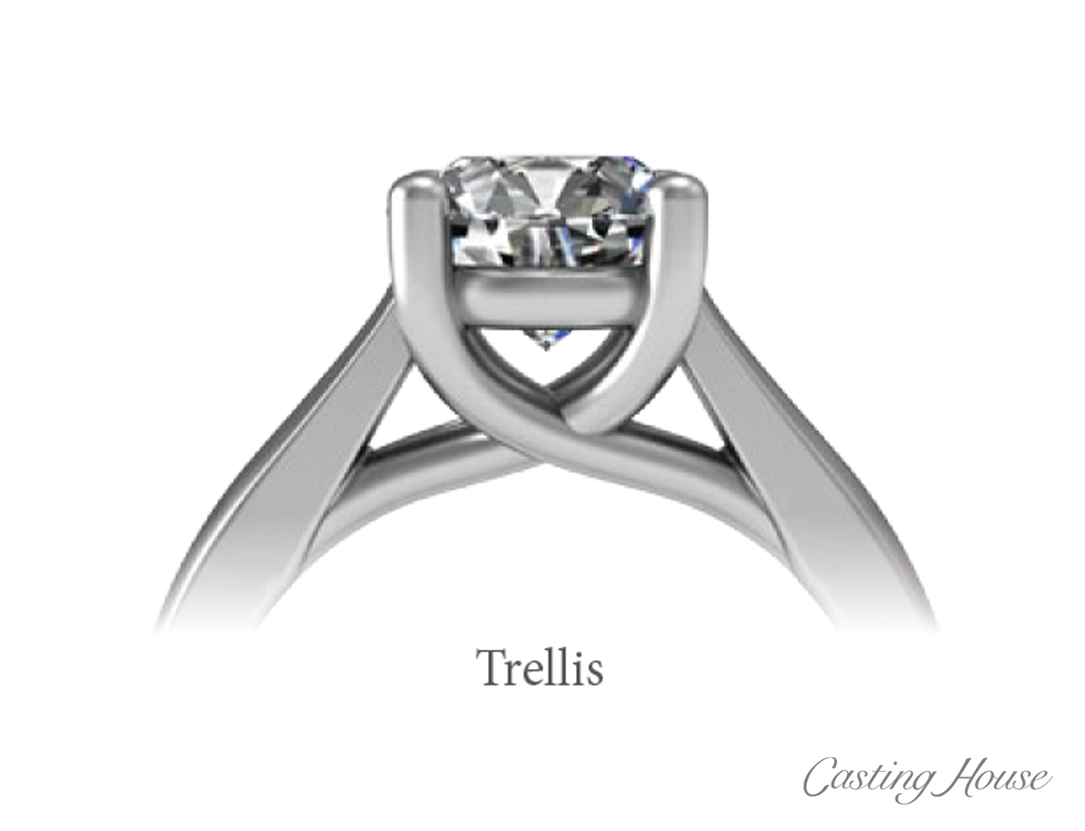 3-stone gallery style: a variation on any center stone setting, a 3-stone gallery simply has three center stone settings lined up across the top of the ring.