Catalog Customization
Customize any finished jewelry ring to your exact specifications. From center diamond settings and fancy cuts to side diamond accents, our customizable catalog design allows you to create the perfect ring for every client.
Every catalog style is fully customizable. Click on the ring of your choice and select the center stone size and shape.
If you like specific parts of two different catalog styles and would like to create a custom ring incorporating these elements, Casting House can create a custom design for you. To learn more see our Custom Design or contact your dedicated job coordinator.
Contact us at kim@castinghouse.com.
1. Begin with a Casting House Finished Jewelry Catalog style.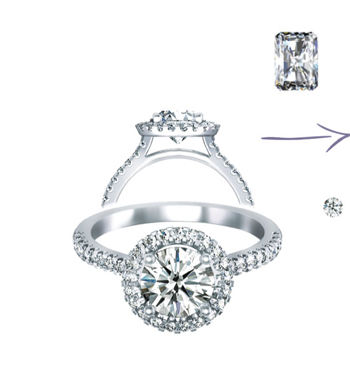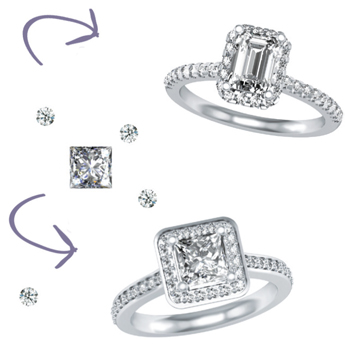 2. Choose your center cut and carat diamond or gemstone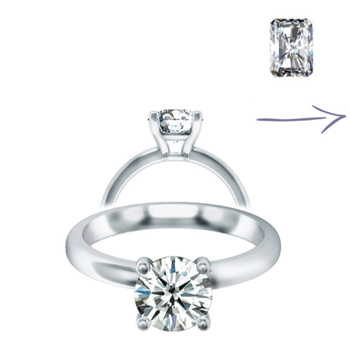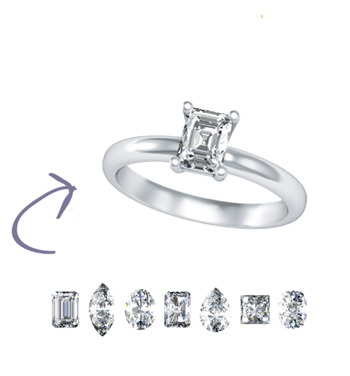 3. Add or change side accent diamonds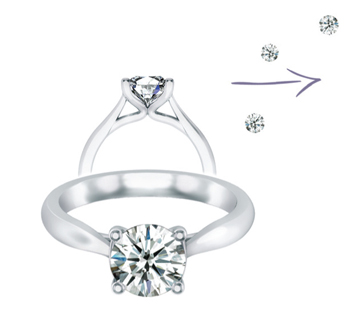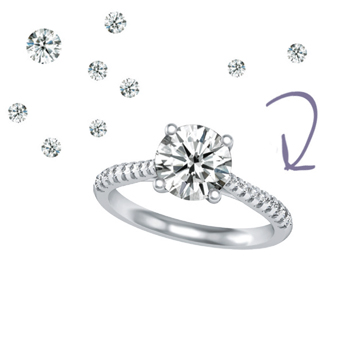 4. Finally, create the perfect wedding band to match