Colored Stones
Casting House supplies professional jewelers with a wide variety of stunning gemstones — including amethysts, blue sapphires, blue topazes, blue zircons, citrines, emeralds, lapis lazuli, pink sapphires and rubies. That's not all: We also have gemstones created from pink tourmaline, morganite, aquamarine, peridot and tanzanite. These bold gems make it easy to create statement pieces that showcase various hues, qualities and styles. Whether you're looking to expand your product line or dream up unique design options, Casting House is the gemstone provider that connects you with the beautiful pieces you need. Explore the possibilities below to see and learn more about our gemstones and the options we have available. Gemstones are graded by color, and the percentage indicates how rare the quality of the stone is. For instance, gemstones of Grade AAA quality are in the top 10 percent of all stones of that type.
Disclaimer: Note that all colors shown on this page are merely representations of stone hues. The appearance of each color will vary by browser, monitor, computer color settings, etc.
Amethyst
Long beloved for its distinctive purple hues, amethyst is the most commercially valuable of gems that are derived from the mineral quartz. In fact, it's one of the world's most popular colored gems on the market today. Known as February's birthstone and the six-year wedding anniversary gemstone, amethyst comes in a variety of purple shades, ranging from pastel to deep purple. Amethyst is a semiprecious gemstone with enchanting allure — associated with sobriety, royalty, mental clarity and balance. Abundantly available on the market today, it's graded by clarity, luster, hue and visible inclusions.
Grade A
Grade AA
Grade AAA
Top 50% - 75%
Top 20% - 30%
Top 10%
Blue Sapphire
Blue sapphires are precious gemstones that enjoy great popularity. Frequently ranked among the most beloved gemstones, they are associated with royalty — especially since Britain's Prince Charles gave the late Princess Diana Spencer a blue sapphire engagement ring. A blue sapphire is the September birthstone. It comes in a variety of blue hues; and is associated with nobility, faithfulness and truth. No two are exactly alike, and the untreated, natural stones are rarer and more expensive.
Grade A
Grade AA
Grade AAA
Top 50% - 75%
Top 20% - 30%
Top 10%
Blue Topaz
One of the most popular semiprecious gems in the marketplace, the blue topaz gemstone comes in several hues — from light to darker varieties of blue. December's official birthstone and the fourth anniversary stone, blue topaz is versatile enough to work in a variety of jewelry designs.
Sky Blue
Swiss Blue
London Blue
Blue Zircon
Zircons are known for being unique because of how they grow when forming into a crystal. They aren't found abundantly in nature like diamonds, and they primarily come from one location: Cambodia. Showcasing stunning blue color variety, the blue zircon gemstone accounts for at least 80 percent of the zircons sold today. Nonetheless, because zircons are still lesser-known gemstones in the marketplace, this brilliant gemstone may be yet to reach its peak in popularity. For many customers, this gemstone offers the appeal of blue diamonds, but at a fraction of the cost.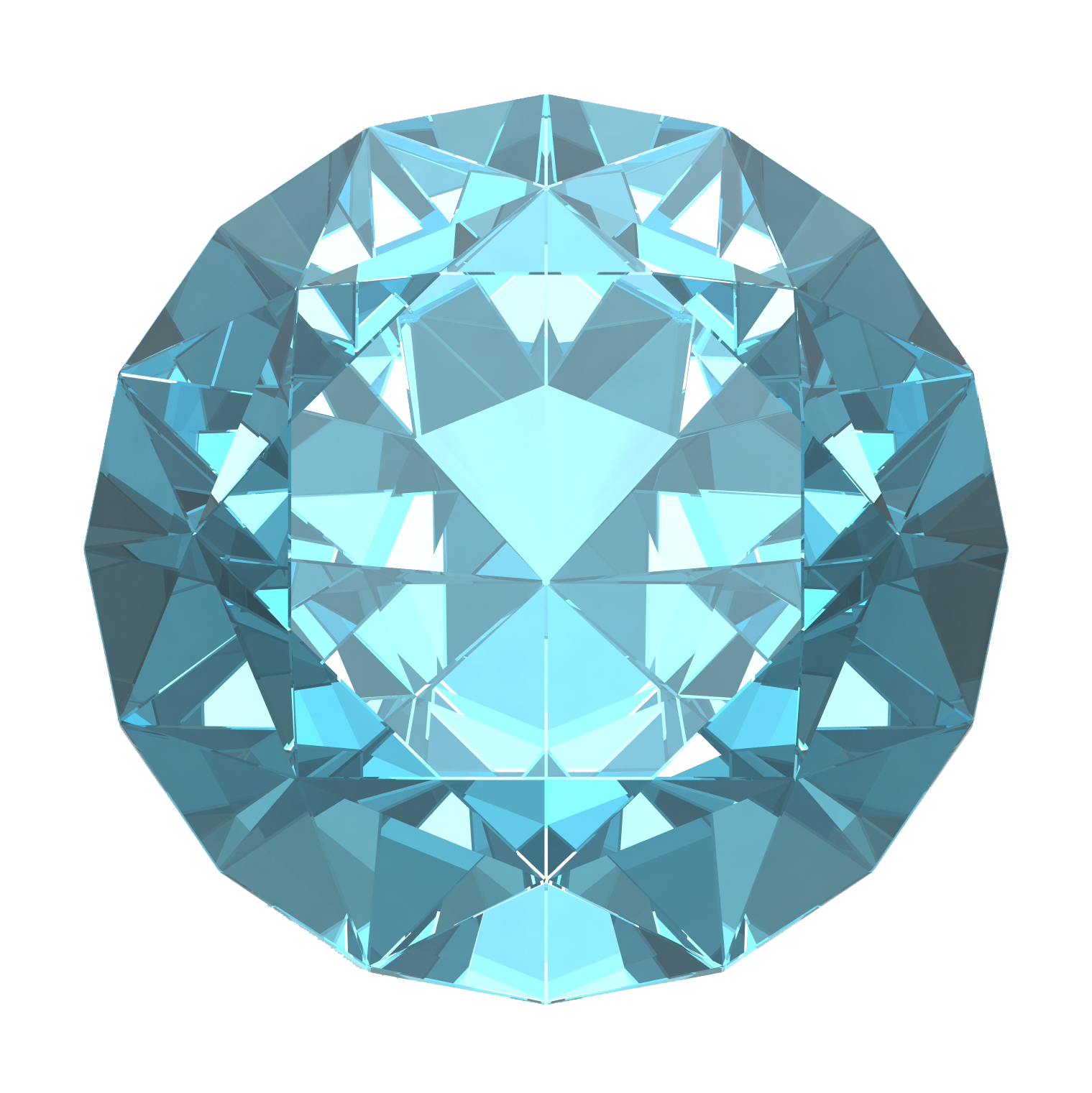 Citrine
The citrine is a rare gemstone. Available in hues that range from transparent, pale yellow to brownish-orange, it's the top-selling yellow gem derived from quartz. Citrine not only features an attractive color, but also offers wonderful durability and affordability that make it popular with consumers. It's considered a birthstone for November and the stone commemorating the 13th wedding anniversary. Eye-visible inclusions are not common in citrine, and it's available in a variety of sizes for jewelry styles.
Grade A
Grade AA
Grade AAA
Top 50% - 75%
Top 20% - 30%
Top 10%
Emerald
The most famous and valuable green gemstone, the emerald is a brilliant choice for modern jewelry. The birthstone for the month of May and the gem of choice for 20th and 35th wedding anniversaries, it showcases an incomparably rich, deep-green hue. This precious gemstone is one of the most valuable in the marketplace today, but it typically has inclusions. Emeralds are also susceptible to damage, with poor resistance to breakage.
Grade A
Grade AA
Grade AAA
Top 50% - 75%
Top 20% - 30%
Top 10%
Lapis Lazuli
The lapis lazuli gemstone, sometimes called "lapis" for short, is a semiprecious stone with an intense blue color. Opaque in appearance and sensitive to injury, it's a soft stone that varies in blue shades, from slightly greenish-blue to violet-blue. Lapis lazuli stones typically have varying levels of white calcite present. The crystals that are naturally found within the stone enhance its sparkle and beauty. Deeper blues generally tend to be more valuable in the marketplace of lapis lazuli stones. Customers who like the highly saturated, deep color of a rich, blue stone will often choose this indigo gem.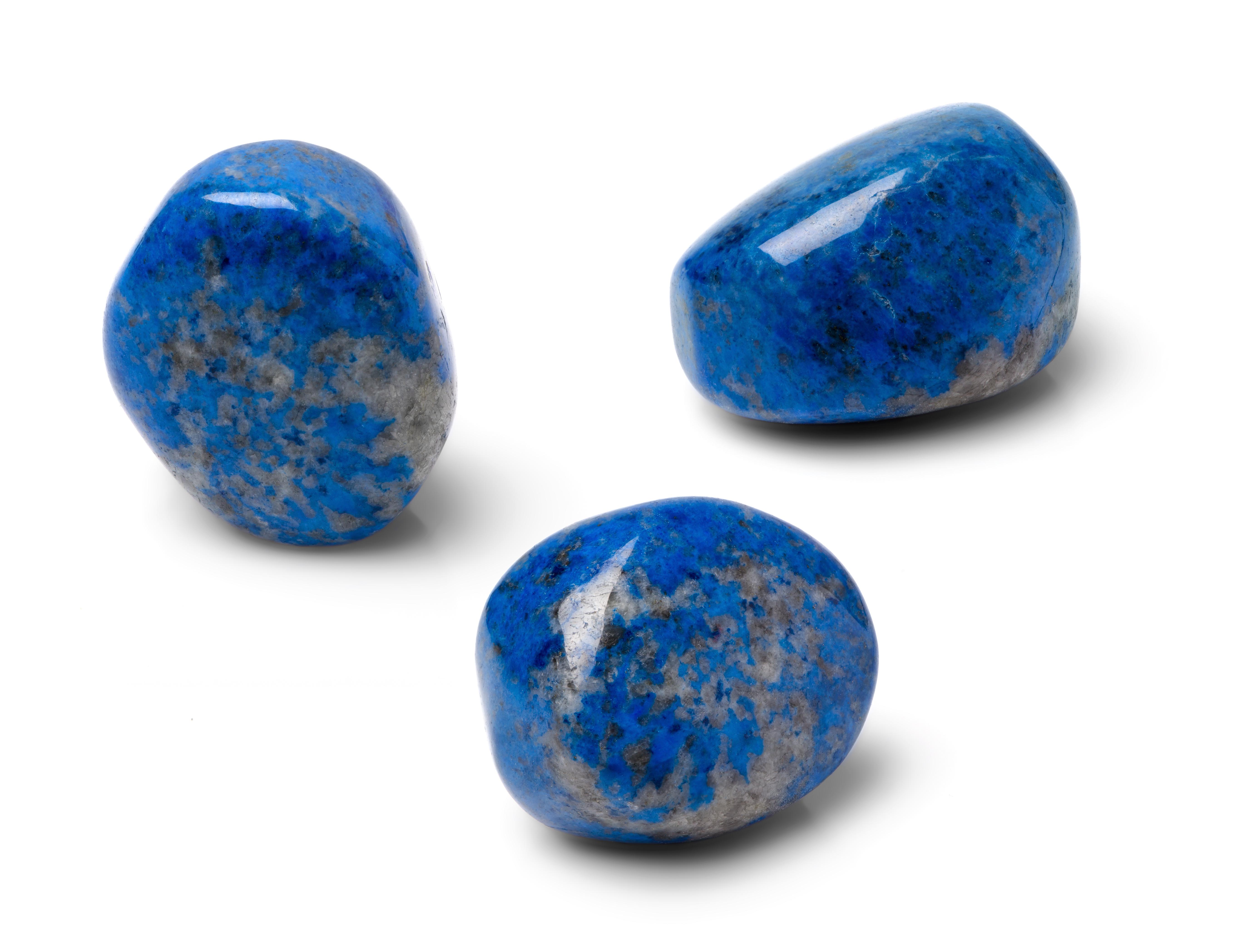 Pink Sapphire
Ranging in hue from dark magenta to pale pink, pink sapphires are highly prized for their romantic, feminine look. Long viewed as symbols of love and beauty, they are September's birthstone and the gemstones chosen to represent fifth and 45th wedding anniversaries. As durable in quality as they are delicate in color, pink sapphires are also one of the rarest sapphires in existence. Like other sapphires, they are formed from the mineral corundum and only differ from the red corundum (i.e., ruby) in shade.
Grade A
Grade AA
Grade AAA
Top 50% - 75%
Top 20% - 30%
Top 10%
Ruby
Rubies are precious gems with a vibrant red color, typically associated with passion, romance, success and/or wealth. July's birthstone and the gem of choice for 15th and 40th anniversaries, rubies come from the corundum family, but they stand out for their reddish hues. Today, the ruby is available in shades that range from reddish-pink to deep scarlet. The most valuable gems showcase a medium-red to medium-dark red tone; much darker or lighter reds are usually less valuable.
Grade A
Grade AA
Grade AAA
Top 50% - 75%
Top 20% - 30%
Top 10%
Pink Tourmaline
The most colorful of gemstones, tourmaline comes in a variety of hues, but pink is one of its most well-known varieties. Pink tourmaline, also known as rubellite, can range from pale pink to deep red and from flawless and transparent to rough and opaque. At various points in history, it's been regarded as one of the most loving stones for children, a crystal for emotional support, a stress reliever, and even a way to treat motion sickness.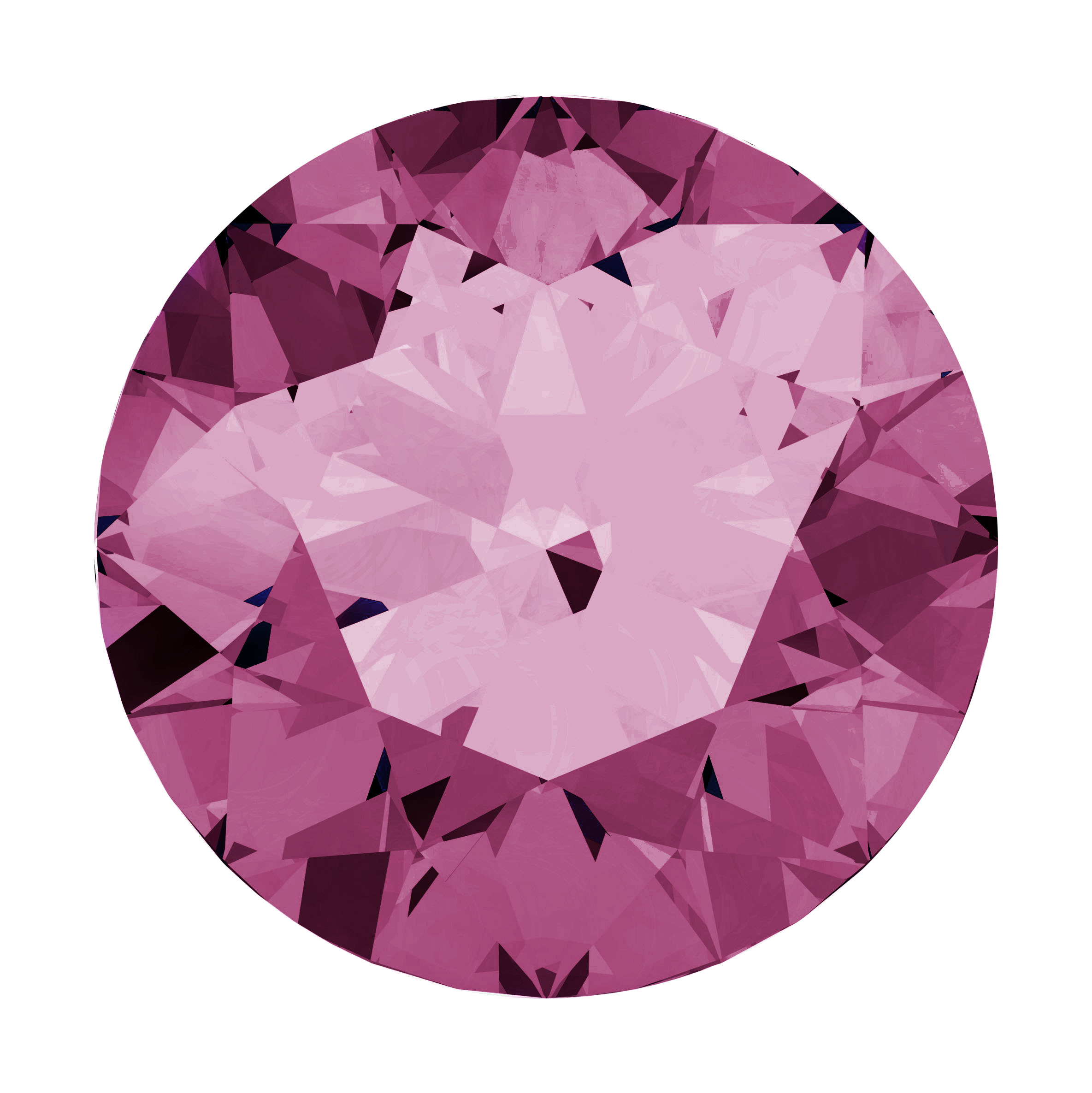 Morganite
Ranging in color from soft pink to orange-pink to violet-pink, morganite is a beautiful variety of beryl, the same mineral that forms emerald and aquamarine. Strong, brilliant coloring is rare in morganite, and is only found in large gems. Morganite sometimes contains liquid inclusions with gas bubbles and solid phases, and it tends to feature flatter prism crystals than those found in aquamarine. Morganite is typically heat-treated to improve its coloring, and darker colors tend to be more sought after and highly prized.
Peach
Pink
Aquamarine
Named for its fresh, water-like color, aquamarine is a gemstone from the mineral beryl, typically greenish-blue in color. This gemstone associated with happy marriages is March's birthstone and the gem of the 19th wedding anniversary. It comes in stunning six-sided crystals, has wonderful sparkle and typically goes through several processes to improve its color, clarity and durability.
Grade A
Grade AA
Grade AAA
Top 50% - 75%
Top 20% - 30%
Top 10%
Peridot
Long beloved for its natural yellow-green color, the peridot is a gemstone harvested from lava, meteorites and deep parts of the earth. It's August's birthstone, the 15th anniversary gemstone and a stunning choice that can be cut in a wide variety of styles. Most varieties are yellow-green, but the most highly prized peridot stones are typically pure green. Throughout history, the peridot has been associated with nature, youthfulness, wealth, power and even purity.
Grade A
Grade AA
Grade AAA
Top 50% - 75%
Top 20% - 30%
Top 10%
Tanzanite
Found in only one location, close to Mount Kilimanjaro in northern Tanzania, tanzanite is a stunning gemstone that's actually rarer than the diamond. In terms of color, it varies between rich blue and vibrant purple or violet. It is considered a birthstone for December and the gem of choice for the 24th wedding anniversary. When viewed from different directions, tanzanite can show different colors, which makes it particularly stunning.
Grade A
Grade AA
Grade AAA
Top 50% - 75%
Top 20% - 30%
Top 10%
Contact Casting House
When you are eager to learn more about how to expand the inventory at your jewelry store with gemstones, contact Casting House. As the premier custom jewelry manufacturer and supplier for professional jewelers, we're happy to provide you with exactly what you need. Get in touch today.
Contact Casting House About Gemstones